Not a day goes by in the Darby office without an absurd video or photo being sent out to the group Slack channel to make us all laugh. It's about time we made some of our favorites public.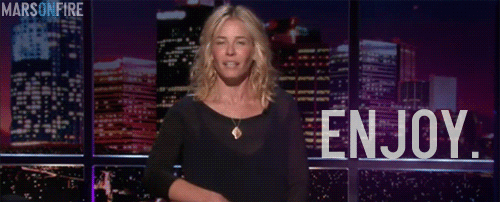 You gotta love a normal human being recreating ridiculous 'sexy' Instagram posts from people like the Kardashians, et al.
I can't look at this account without legitimately getting a cramp in my side from laughing so hard. If there's a part of you that enjoys seeing people going full send and eating it, you will not be disappointed. #onyoursix
This account makes me giggle and feel less awkward about being myself. It's comforting to know that the quirks of being introverted are universal and that I am not alone in the world regarding crowds and quiet time, books and bedtime. Introverts, unite!​
I like my humor on the absurd side and I get it in the form of a daily IG comic called Poorly Drawn Lines. I got one of the books for Christmas a couple years ago and laughed 'til I cried reading it. So weird, yet so awesome.
The funniest snippets overheard from the Fourth Estate. From outrageous reader complaints to hilarious editor quips, this binge-able Instagram account (and its accompanying Twitter account) will put journalists in a whole new light. The news may not be funny, but at least the newsroom conversations are.
Brendan Leonard is my go to for a great laugh when I need something to break up the day. As a bonus, his content is very shareable and often outdoor-related for the social accounts that we manage here at Darby.
If you find yourself feeling a bit sluggish, lethargic, or down for the count, click on over to @sadtopographies. You can revel in a bit of joy in knowing you're not atop 'Pointless Mountain', taking a dip in 'Futile Lake', or standing on the corner of 'Desperation Dr. & Solitude Way'.
Okay, maybe not the most PG, but this guy is sure to put a smile on my face as he ruthlessly makes fun of current events and celebs. A must follow.
Cringeworthy climbing pro you just can't resist! The majority of posts are the complete opposite of a bomber gear placement.
Please reload