The Darby team recently made their way to Atlanta for Digital Summit to dive deep into the latest trends in digital marketing. In between our search for the best in ATL dining, we heard from speakers on everything from getting the most out of influencers to making the most of newsletters. Digital marketing is changing in 2019. Here are the 3 key things all retailers and small businesses should know.
But first, here's a clip of Randi Zuckerberg (yes, that Zuckerberg) adding her own digital marketing twist to "Part of Your World" during her keynote address.
Takeaway #1: Customers Are In Control
2019 seems to be the year of the customer journey. From the Awareness Stage to the Consideration Stage, the Acquisition Stage through the Loyalty Stage, the customer is now in control. As marketers, we make data-driven decisions, but it's a two-way street. Customers have tons of information at their fingertips, all of which can be accessed in the blink of an eye. There are more choices than ever for modern consumers to find what they're looking for, compare competitors, and make a purchase. Reducing friction across digital channels will help ensure customers aren't lost along the way.
Third party validation, product reviews, and brand storytelling are great ways to provide the necessary resources for customers to familiarize themselves with your brand and products. Meanwhile, a solid email marketing, social media, and social media ad strategy are all necessary avenues to ensure quality touchpoints across the customer journey…ushering a customer from the Awareness Stage all the way to the Loyalty Stage. The bottom line: if you're not proactively supporting consumers along their customer-journey through the appropriate channels, then you're hindering your brand and helping your competitors.
Takeaway #2:  Create Unique Experiences
This was something everybody from Randi Zuckerberg of Zuckerberg Media to Beverly Jackson of MGM Resorts International stressed. Potential customers no longer come to the digital space for cookie-cutter content; rather, they expect unique experiences tailored specifically to their interests. This makes live content such as social livestreams (or pseudo-live content such Instagram Stories) more important now than ever. Live content creates the false sense of scarcity that consumers crave…Take it from the person who streamed the very first Facebook Live from the middle of a closet.
Live content is especially powerful when combined with episodic content. MGM recently proved this when they set the iconic Bellagio Fountains to the Game of Thrones score for a once-in-a-lifetime show…and then livestreamed the whole thing. Thousands of people tuned in. And this trend extends beyond the digital space to in-real-life experiences, with the rising popularity of pop-up shops and "experience stores." The key takeaway? Consumers now expect unique experiences from brands at all touchpoints.
Takeaway #3: Focus on Storytelling
In 2019, it's not enough to simply have a quality product or great service. Today's consumers are becoming less and less responsive to sales promises, ads, social media retargeting, etc. They crave authenticity and value. They want to feel community. They want something to believe in. More than ever before, today's consumers demand that your business stand for something bigger than just the products you offer—a content marketing challenge that can be accomplished through effective storytelling.
I know what you're thinking— the need for a compelling brand story is old news. However, the challenge is not understanding the trend, but drafting an effective story focus that's not only in line with core values, but marketing goals and budget requirements. Fortunately, Digital Summit provided some constructive (and fun!) suggestions for team-building and inspiring brainstorm sessions. Next team meeting, try the following activities to get those creative juices flowing!
The Activity: Two people try to say the same word at the same time (example: "fruit" and "blender"). Now, each participant says a word that the first two words had in common (example: "smoothie").  Keep trying until both participants say the same word simultaneously. The Benefit: Get your team communication on the same page, understand teammates' thinking patterns.

The Activity: Think of the brand as an author. How would they write about their experience? The Benefit: Hone in on a singular brand identity/voice

The Activity: Staying within the confines of a budget is tough. Imagine what you would create with an unlimited budget. Next, imagine what you would create with ZERO budget. The Benefit: By examining these two extremes, you may land somewhere in the middle!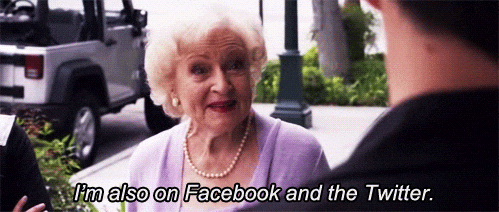 Our Digital Marketing Services
If you're interesting in learning more about our digital marketing services visit our small business services page or shoot us a message at cory@darbycommunciations.com. Our services are designed to help retailers and small businesses with lean teams maximize their digital presence in the competitive online landscape, while ultimately growing their foot and online traffic.
Please reload